ABOUT POLYFACE FARMS
Polyface Farms is a multi-generational family farm with Joel Salatin at the helm. Polyface operates within a set of guiding principles that includes transparency.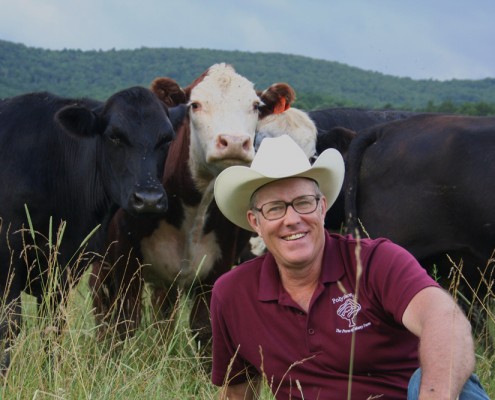 Unlike corporations that guard their trade secrets, anyone can visit Polyface farm and bring their cameras along.
Polyface Farms is deeply committed to raising local foods for local folks. Guided by their commitment to practicing environmentally sound agriculture, growing the local food system, bolstering the economy, and healing our culture, Polyface Farms produces a diversity of products for its customers.
First and foremost, Polyface produces products related to the land including lumber, eggs, beef, stewing hens, broilers, pork, rabbit, and turkey. Polyface bases their animal farming practices on a grass-based model.
In addition, Polyface provides many educational products to disseminate the knowledge and wisdom the family has gained over the years, including books, seminars, webinars, guided farm tours, and conference speaking engagements. Polyface also has farm-related gifts available for sale both online and at their on-farm store.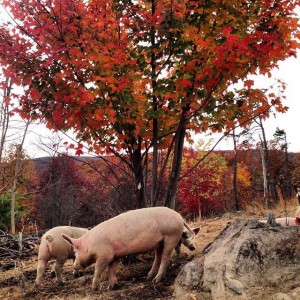 Joel Salatin's parents purchased Polyface Farms in 1961, and the fourth generation of Salatins is now starting to work on the farm. As the business has grown, Polyface has also welcomed non-family employees who play key roles in the farm operation. Some of these employees were introduced to Polyface through the internship and apprenticeship programs that Polyface offers. Individuals from all over the world apply for acceptance into these highly regarded educational opportunities each year.
In recent years, Polyface Farms has gained significant attention in alternative farming circles. Joel Salatin writes for several magazines and speaks worldwide about his family's farming practices. Polyface Farms has been featured in magazines, books, on network television and in documentary films.
At T&E Meats, we have had the pleasure of working with Joel Salatin since 2008 when he and Joe Cloud purchased the business from the previous owners, Tommy and Erma May. Joel and Joe remain co-owners of the plant.
PURCHASING POLYFACE PRODUCTS
ON-FARM STORE: Polyface Farms sells its agricultural products through a variety of outlets. Their on-farm store is open six days a week, except in the wintertime, when the store is open on Saturdays only.
RESTAURANTS AND RETAIL OUTLETS: Customers can also purchase Polyface products at many restaurants and retail stores throughout Virginia and Washington, D.C. Some local caterers also feature Polyface products.
BUYING CLUBS: Polyface Farms sells products to customers who participate in over 30 Buying Clubs in Virginia, Maryland, and Washington, D.C. The Polyface Buying Club site lists all of the drop sites that are available. The site also provides new Buying Club customers with information about the sign-up procedure, general protocols, picking up orders at drop locations, pricing, and payment.
FIND OUT MORE ABOUT POLYFACE FARMS